Dear Community Member,
What a year 2020 has been! Like you, all of us at the Cortland YMCA have learned to adapt and adjust in order to move forward as an organization that continues to strive for youth development, healthy living, and social responsibility.
We would like to thank ALL of you for your support and for staying with us through this time. Today, as the coronavirus continues to still impact the lives of all of us in the Cortland community, the Y remains open for good.
This summer, in spite of the challenges presented by COVID 19, we managed to host five American Red Cross blood drives, safely conducted lap swimming, held Life Guard certification courses, hosted our summer camp for children of essential employees and restarted our youth programs like Comets Gymnastics, Stingers Swim Team, karate, Girls Who Code, and dance. On September eighth, we reopened our fitness center, providing a place for members to resume their workouts in a safe, socially-distanced way.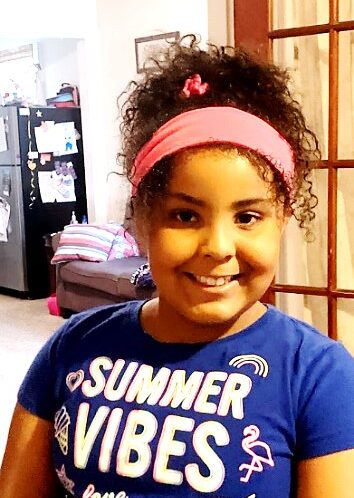 Many families struggled with childcare needs this summer, something the Y helped to alleviate with our Adventure Summer Day Camp. Jazime Austin attended all ten weeks of our camp this summer, making crafts, playing with new friends, and enjoying daily swim time. "Jazime loves coming to the Y" her mom told us, "It gives her something to look forward too. She's had so much disappointment this year due to Covid and I wanted to make sure she had a summer filled with friends and fun times."
Thankfully, we were able to provide Jazmine and all our campers with a safe, fun, and educational environment, thanks to the support of our community. Your generous donations make summer camp, swimming lessons, gymnastics, before and after school care, Girls Who Code and many more YMCA programs possible for children and families who need a hand up with our Membership for All program.
For over 150 years, the Cortland YMCA has helped ensure that everyone, regardless of their income, can take part in the vital programs that we offer. When you donate to the Y, you give your fellow community members the chance to thrive.
Please join us in changing lives. Every dollar raised in to this campaign funds our Membership for All program. To make an even bigger impact, consider partnering with us for the Cortland Community Foundation's annual National Philanthropy Day of Giving contest. If you donate between $100 and $5000 to the Y through the CCF by November 15th, your gift will put us in the running for an additional award of up to $10,000! Please visit https://cortlandcommunityfoundation.org/donate-online to make your gift online, or download the giving form here. Donations under $100 are still appreciated and can be mailed directly to the Cortland YMCA at 22 Tompkins St, Cortland NY 13045.
Sincerely,
Noah Beck
Executive Director
Cortland County Family YMCA
p.s.- Remember that your gift is tax-deductible for 2020 if made before December 31st!