Celebrate at the Y!
The YMCA pool, community room, and gymnasium are available for use by members and community members for parties. All parties need to be booked at least two weeks in advance, but spaces fill up fast, so earlier is better.
Parties consist of a two-hour block scheduled during open pool or gymnasium times. Each party will have a designated party coordinator for the day of the event, and the birthday boy or girl will receive a YMCA shirt to help celebrate their special day!
There must be five chaperones for each group of 20 kids. Parties require a $30 refundable housekeeping deposit to hold the date and time.
Available Times: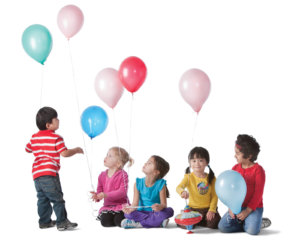 11:30 AM-1:30 PM or 2:30 PM-4:30 PM Saturday
10:30 PM-12:30 PM or 1:30 PM-3:30PM Sunday
Summer Parties:
12:00 PM-2:00 PM Saturday
10:30 AM-12:30 PM Sunday
Cost for a two-hour party:
YMCA Members:
1-30 kids $90 (+$30 deposit)
31-50 kids  $120 (+$30 deposit)
Community Member:
1-30 kids $120 (+$30 deposit)
31-50 kids $160 (+$30 deposit)
Add-Ons:
Rockwall (only for gymnasium parties) $30
Additional Hour: $30 Members/ $40 Community (only on Saturdays for the 2:30 PM party, or 12:00 PM party during the summer)
Add pool or gymnasium as second activity: $30